About Us
In business since 1984.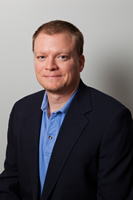 William Odom
Co-Managing Member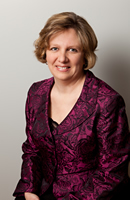 Melinda O. Sands
Co-Managing Member
In Business Since 1984
Who We Are
Toward the end of the 19th century, American cities exploded with growth in number and population. In 1883, John R. Gilbert started his own plastering and lathing company. Mr. Gilbert operated and grew the business over the next 29 years. In 1912, he changed the named to "John R. Gilbert & Sons." The family was able to survive the country's economic collapse and despair of The Great Depression. Mr. Gilbert's son Bert took the reigns and operated the company under the name "Bert R. Gilbert Plastering Co." in 1932. Hoyle Gilbert (the third generation) was handed the baton in 1972 and expanded the operations to include painting and drywall installation. In 1980, Mr. J. "Bill" Odom came to the "Gilbert Plastering & Painting Co." as a general manager. With Mr. Gilbert's retirement in 1984, Mr. Odom purchased the business. Mr. Odom incorporated under the name "Odom Construction Systems, Inc." In its third generation as a family owned business, Odom Construction Systems has grown to provide services in Prefab Wall Panels & Floor Systems, Floor & Roof Decks, Metal Framing and Shoring. 
Mission
Our mission is to establish Odom Construction Systems as the premier self-performing contractor in the construction industry through committment to cutting-edge innovation, unparalleled work ethic, and high standard of excellence.
Vision
Our vision is to provide cost-effective, innovation-driven, and high-quality construction solutions for our clients.
Values
Act with Integrity
Engage with Passion
Respect and Humility
Empower the Work Environment
Seek Improvement Continuously
Live Safety
Goals
Craft a world-class customer experience for our clients.
Exhibit professionalism and promote the company's brand as the leader in the profession.
Be responsible to employee needs and help its employees to be productive contributors.
Acquire and maintain the best human and physical resources to ensure high quality services.
Odom Construction Systems' preferred partners lead the commercial construction industry in excellence. Our working relationship with these service and product providers ensure that our projects begin and end with quality that is unsurpassed. We are proud to be partnered with the following companies:



INNOVATION THAT BUILDS.
Ready to start your next project?